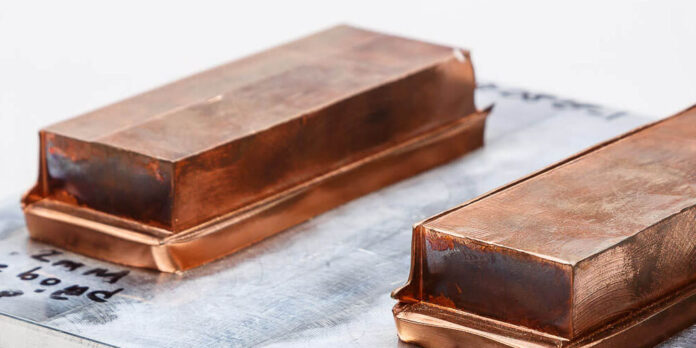 Friction stir welding (FSW) is a fabrication technique that involves solid-state joining. It creates joints by utilizing a cylindrical rotating tool that mechanically drills through workpieces. Friction heat generation occurs when the material of the workpieces comes into contact with the pin and shoulder of the wear-resistant welding tool. In simple terms, friction stir welding is a solid-state process that involves welding materials below their melting temperature. You do not mind the unpleasant flaws associated with traditional fusion welding techniques with the innovative technique. Here are several fields in which the pioneering welding process and the friction stir welded plate has been adopted.
Friction stir welded plate in the railway industry
It is less strenuous to work around trams and trains with the emergence of the friction stir welding technique. FSW has made it possible for manufacturers to prefabricate large panels from aluminum extrusions in Europe. Likewise, the innovative technology has also enabled the assembly of trains from hollow extrusions in Japan. The advanced joint and tool designs have been made possible by friction stir welding to crown it all.
Automotive industry
Now that friction stir welding is flexible and affordable for manufacturers; it has a special place in the automotive industry. The pioneering welding technology has made it easy to weld aluminum-based components. It includes intake manifolds, driveshafts, rear axles, crash boxes, rear spoilers, suspension systems, bumper beams, water coolers, engine blocks, cylinder heads, rollover beams, wheel rims, chassis cradles, and so many others.
Aerospace industry
With the cutting edge friction stir welding technology, it is now possible to achieve lightweight assemblies for the aerospace industry. Lightweight assemblies can be crafted from high-strength aluminum alloys. Alloys like the 7XXX and the 2 XXX series are ideal for aerospace structures like wings, fins, and fuselage. FSW has resulted in the reduction of riveting costs and costs associated with manufacturing complexity.
Armor industry
Friction stir welding has become a solid alternative for traditional gas metal arc welding and gas tungsten arc welding within the armored space. The revolutionary welding technique has led to advanced armored automobiles like the Advanced Amphibious Assault Vehicle. Apart from being virtually indestructible, the vehicle can accommodate up to 18 combatants and still drive at top speed, whether in the sea or overland. Such insane mechanical properties could not be possible without the superior friction stir welding technique.
Friction stir welded plate in the marine industry
Friction stir welding makes it possible to combine aluminum alloys to create marine vessels. With the Floating Bobbin Friction Stir Welding technique (FBFSW), it is possible to apply the friction stir welded plate without the need for a vertical force. The technique also makes working with portable and more compact friction stir welding tools easy. It is less costly as well as compared to the traditional welding techniques. The FBFSW technique has proven to be more reliable and efficient at solid-phase joining.
Conclusion
Friction stir welding has emerged as a favorite option for light metal fabrication and mechanized welding. As perfect as FSW may seem, it might not replace traditional techniques of joining totally. Nonetheless, the numerous applications of friction stir welding point to a promising future for the technique.