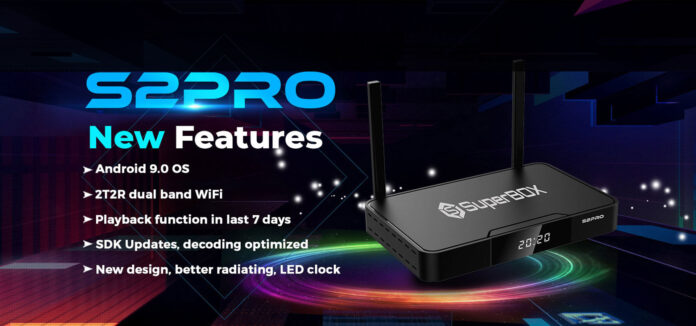 The demand for online streaming services is ever-increasing and SuperBox, an android TV box manufacturing company, has risen to challenge to meet consumer demand. There are numerous advantages of using the superbox android television box including no monthly or annual subscription fees, over one-thousand-three-hundred premium HD quality channels to choose from, over two-thousand free movies and series, fast IPTV services, and preinstalled custom apps. In the rest of this article, I will give you a comprehensive explanation of all the advantages of using the superbox android tv box.
Advantages of Using the SuperBox Android TV Box
There are numerous advantages that you can reap from using the SuperBox android TV box. I have highlighted some of them below.
No Monthly or Annual Subscriptions
One of the biggest advantages of the SuperBox Android TV box is the lack of monthly or annual subscription fees to watch all the channels. There are also no hidden fees that could be introduced while you are in possession of the box nor will there be any ads running as you watch. All you have to do is make the initial purchase and then all movies, series, and the 1300+ channels are free to watch for life.
1300+ Premium HD quality Channels to Choose From
With the SuperBox Andoid TV box, you will get over 1300 premium channels to choose from, all with HD picture quality. The channels available are usually mostly from the United States and Canada. You can, however, get access to content from many other countries such as the Philippines and China. Also, for the sports lovers who enjoy the NFL, NBA, WWE, World Cup, and the Olympics, you can finally get access to premium sports channels such as ESPN, BBC, ABC, and NHL among so many others at absolutely no recurring costs.
2000+ Free Movies and Series
You will also benefit from the TV Box by getting free access to over 2000 premium movies, series, and sports packages. Additionally, the movies and series available in the android TV box are of many different genres that you can choose from depending on your preferences including thriller, documentary, horror, action, crime, drama, mystery, classic, Sci-Fi, romance, comedy, and 18+ content among so many other genres and sub-genres.
Fast IPTV Service
Another one of the android TV's biggest advantages is the ability to provide very fast and efficient IPTV service through the superbox internet services. With proper and stable internet connection, the TV box is almost immune to buffering and other internet service delays such as freezing that are very common in other android TV boxes available on the market.
Preinstalled Custom Apps
The SuperBox TV Box is an electronic device that runs on the android operating system. Therefore, you can access and stream videos from android apps using it. When you purchase the TV box, you will also receive preinstalled custom apps along with it. You can use all the preinstalled apps to stream your favorite videos including movies, series, kids' shows, and sports, among others. Just like with the available channels, you will never have to pay to stream videos using these available applications.