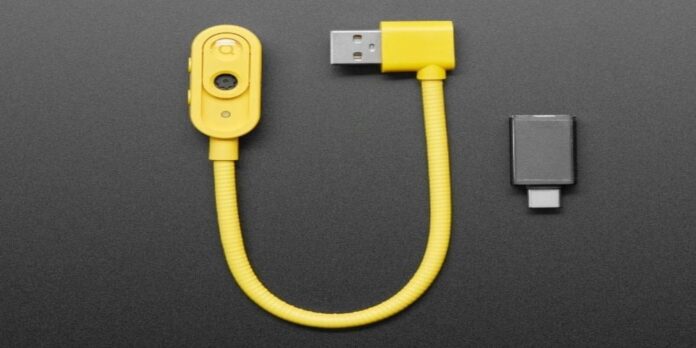 USB web camera is used in households and workplaces because of the proliferation of video conferencing tools. They enable real-time, face-to-face communication over the internet at a lower cost than regular video cameras. Having a high-resolution camera makes it much simpler to give a visual presentation to the person you are chatting with.
Some webcams are wireless; others can pan and zoom, yet others incorporate motion detectors and night vision. Both at home and in the office, they may be put to use in a wide variety of settings, including but not limited to: work, online chatting, study, etc. Here are some of the top benefits of USB web camera:
Productively
Webcams are commonly used in the business sector to conduct video conferences. Remote interactions can be made easier. Working from home might make you feel disconnected from your coworkers, but thanks to webcams, you can hold daily meetings without ever leaving your house.
Thanks to the high-performance picture sensor and cutting-edge PureImage image optimization technology, you can look your best in a corporate video conference.
It's particularly useful if you're on the road for work and need to make a meeting because of your schedule. Video conferencing allows you and coworkers in different locations to collaborate on a project in real-time and share ideas.
Maintain Personal Connections
Using a webcam to stay in touch with loved ones while seeing their faces and reactions is also a major perk. Long-distance relationships may be kept alive and even strengthened through this medium, which is often more enjoyable than talking on the phone.
In addition to online dating and chatting with loved ones at home, a high-quality web camera allows for face-to-face interactions even when on the road.
Attend Class or Do Online Reading
Distance education is simplified and made more accessible with a webcam. If a student has trouble understanding a topic covered in class, they can talk to the instructor through a camera and ask questions.
However, the instructor can employ visual aids like drawings and diagrams to elaborate on particular points. Furthermore, instructors may arrange an online training session or study group and record the lecture process with several students utilizing webcams.
Incredibly Diverse Uses
A camera may be used for a wide variety of additional purposes. It can serve as a kind of video surveillance for certain software applications. You may install one to keep an eye on your own space, or you can put up a network of them to keep a whole building safe.
Additionally, a high-resolution camera can serve as a nanny cam. Many weather stations and environmental parks utilize webcams so visitors may see live broadcasts for commercial purposes.
In addition, a webcam may be utilized to film events at home, such as when submitting a video clip for a competition or while documenting a special occasion. To record video or audio, a USB webcam is a fantastic accessory.
It has a high-quality stereo microphone that can capture sound with little background noise thanks to its automatic noise reduction feature. It's possible to record crystal-clear audio in any environment, no matter how loud.